History
View tab history
To view a list of pages that were open on this tab:
Open the tab.

Click and hold

.
The

icon only appears on tabs where you viewed several pages. If the icon is unavailable, go to your entire browsing history.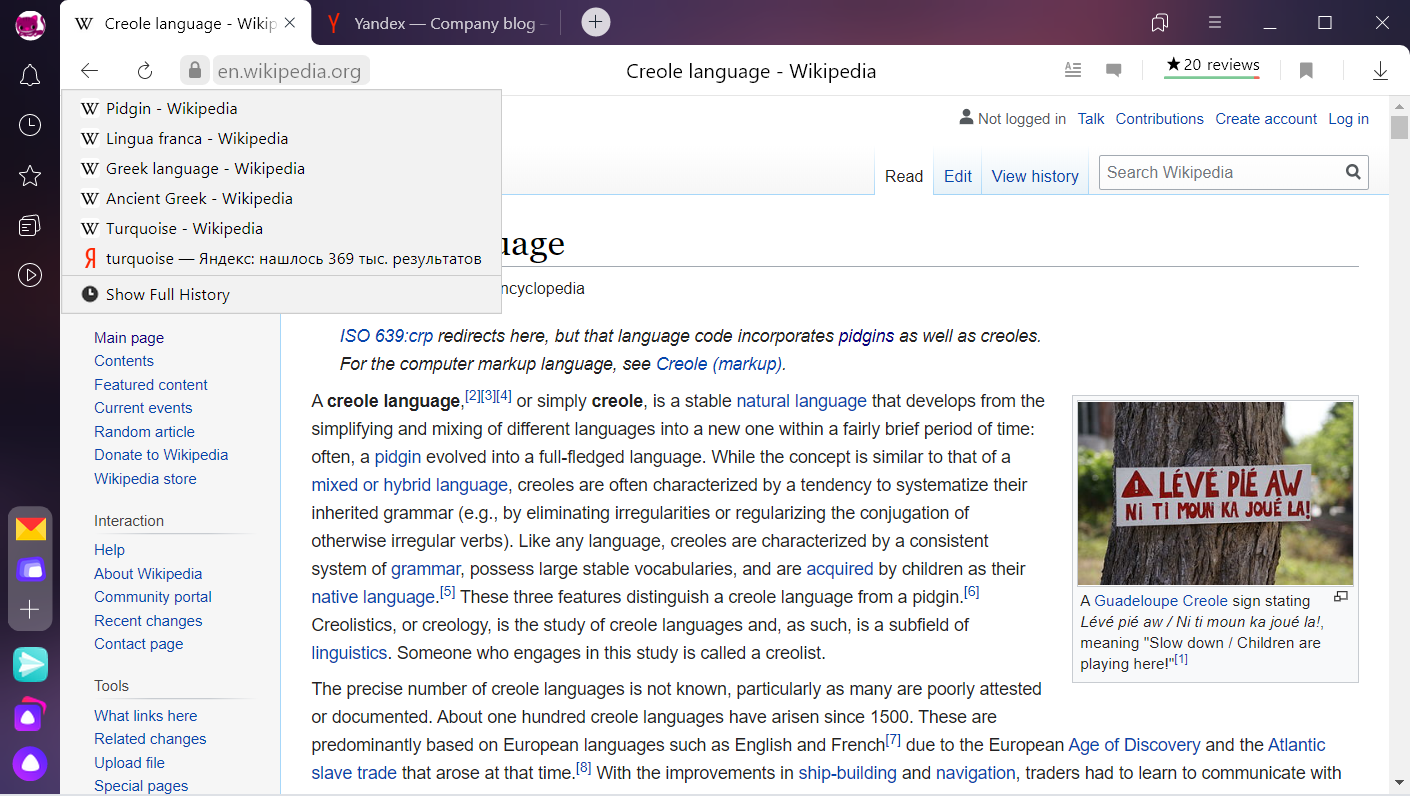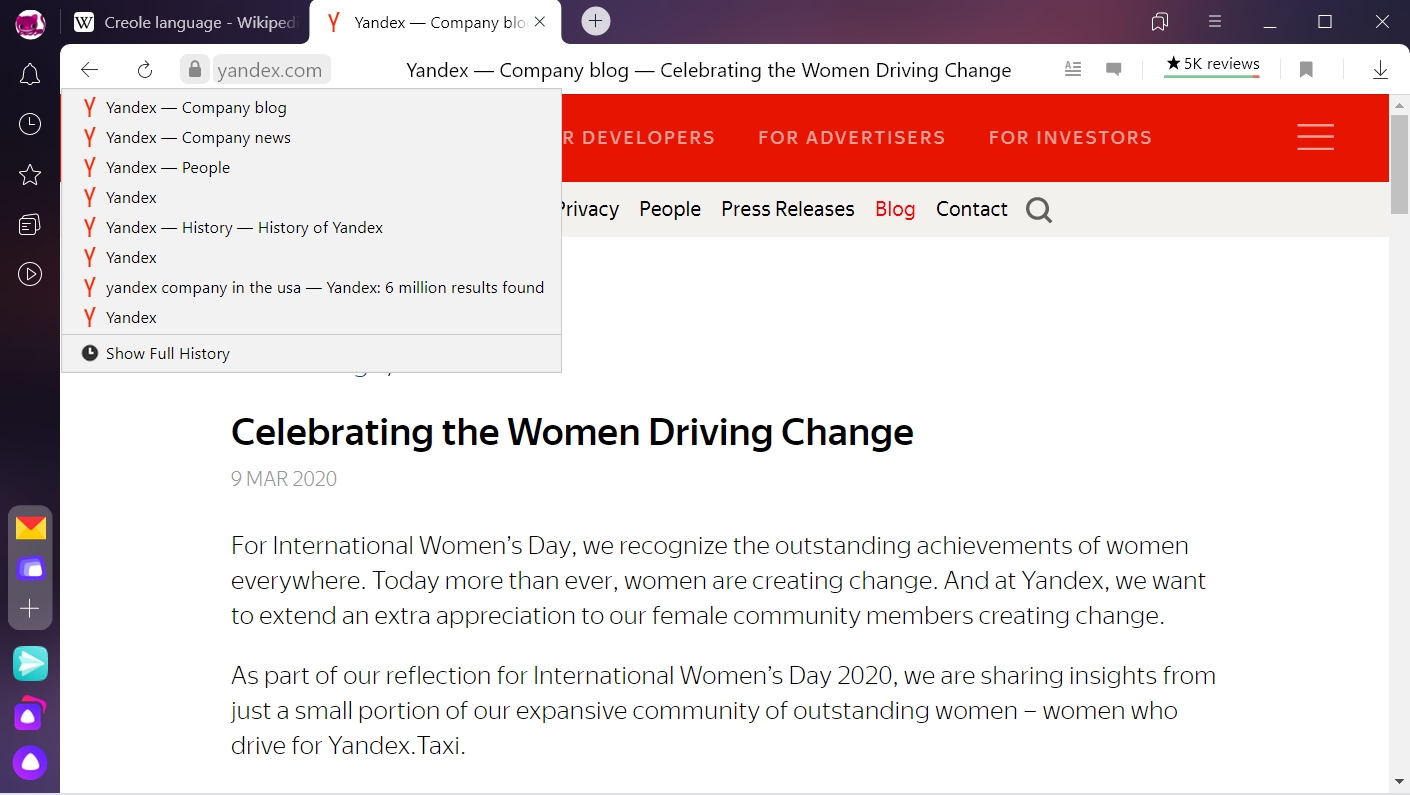 Restriction.
The tab history contains the last 12 pages that were open. If you don't find the page you are looking for in that list, go to the list of your entire history. The entire history contains pages that you visited in the last 90 days. To have access to a site, save it in your
bookmarks
.
Viewing full history
Click

→ History → History or use the Ctrl + H keyboard shortcut .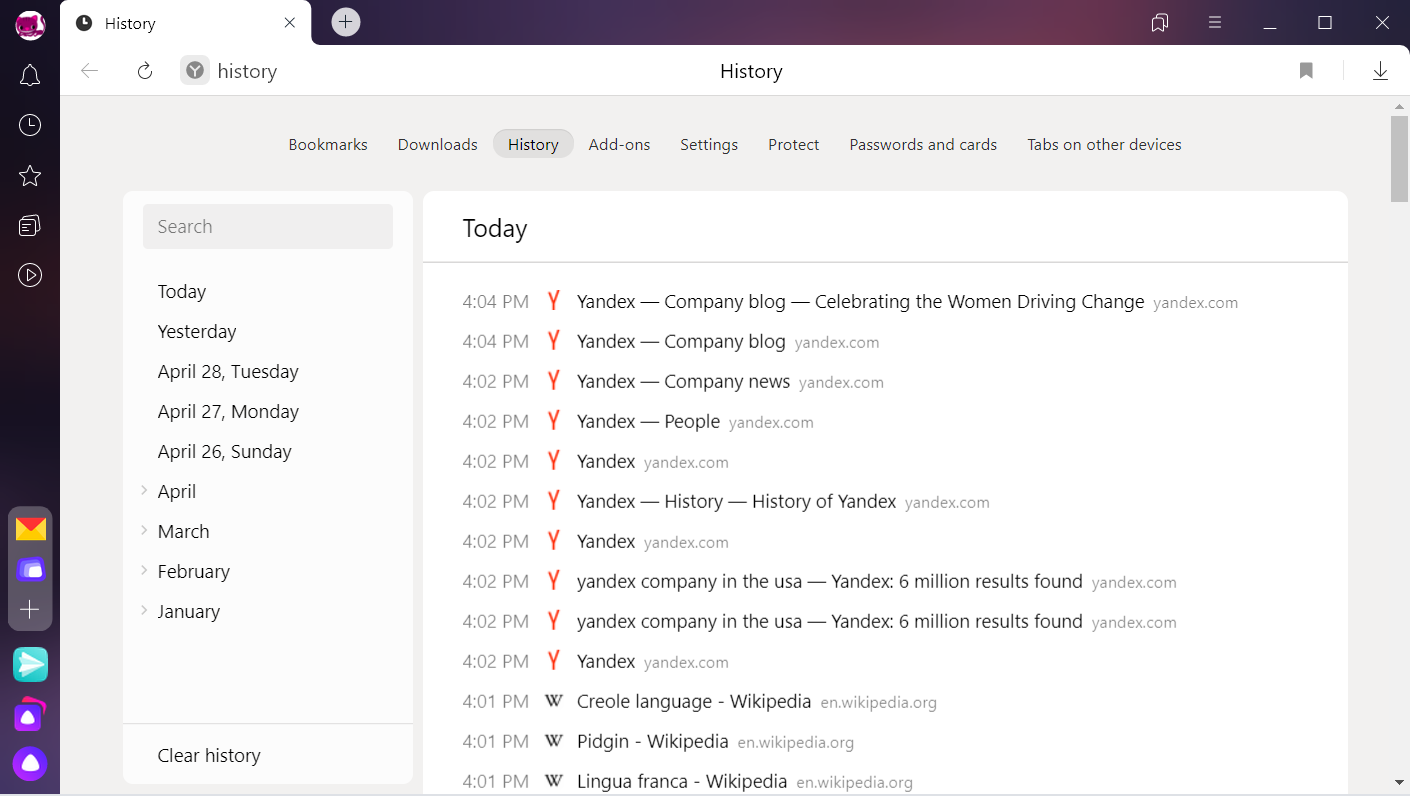 Removing pages from history
Click

.

Select the desired pages.

Click the

Clear selection

link above the list of pages.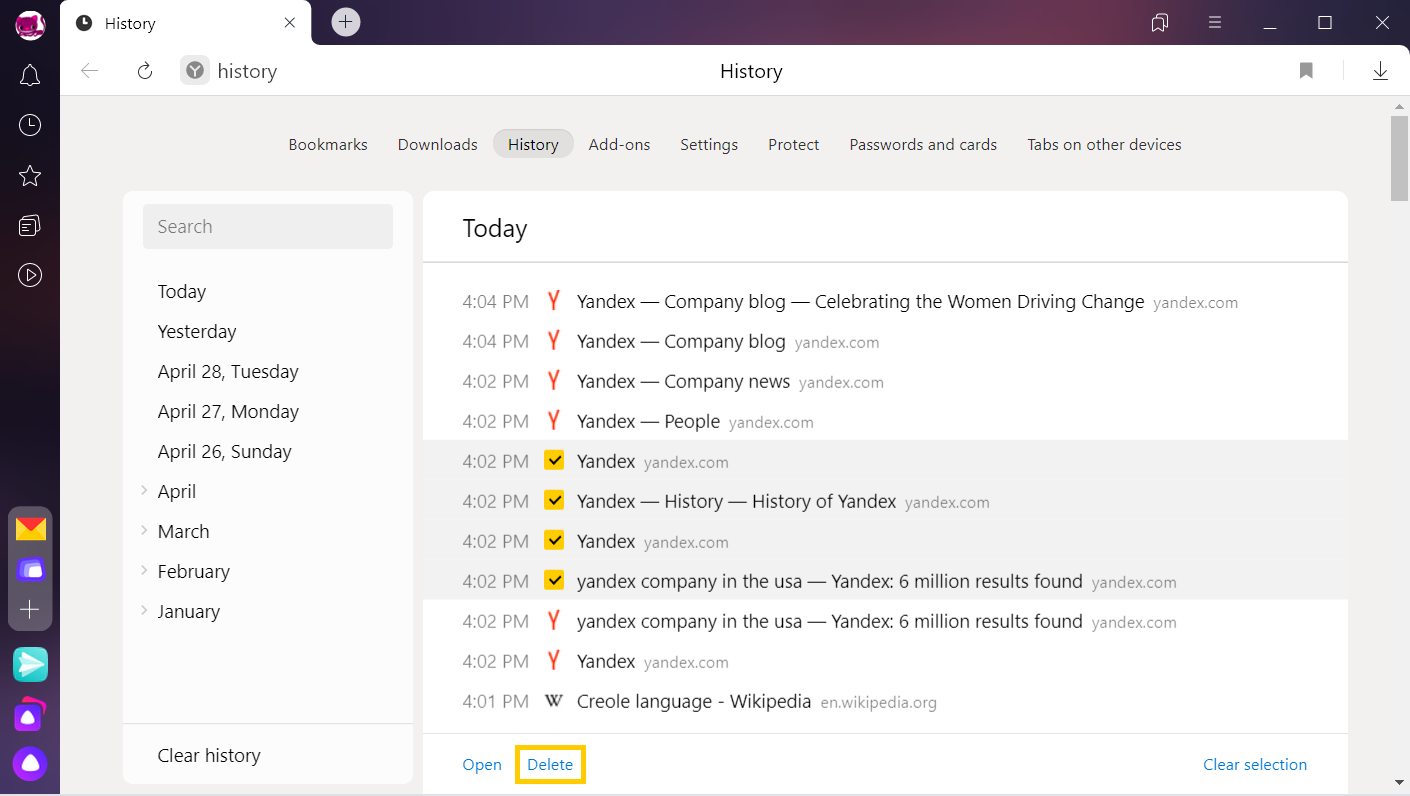 Clear entire history
Click

Clear history

in the upper-right corner of the tab.

, and then

In the

Clear history

window, set the period.

If necessary, deselect all other options.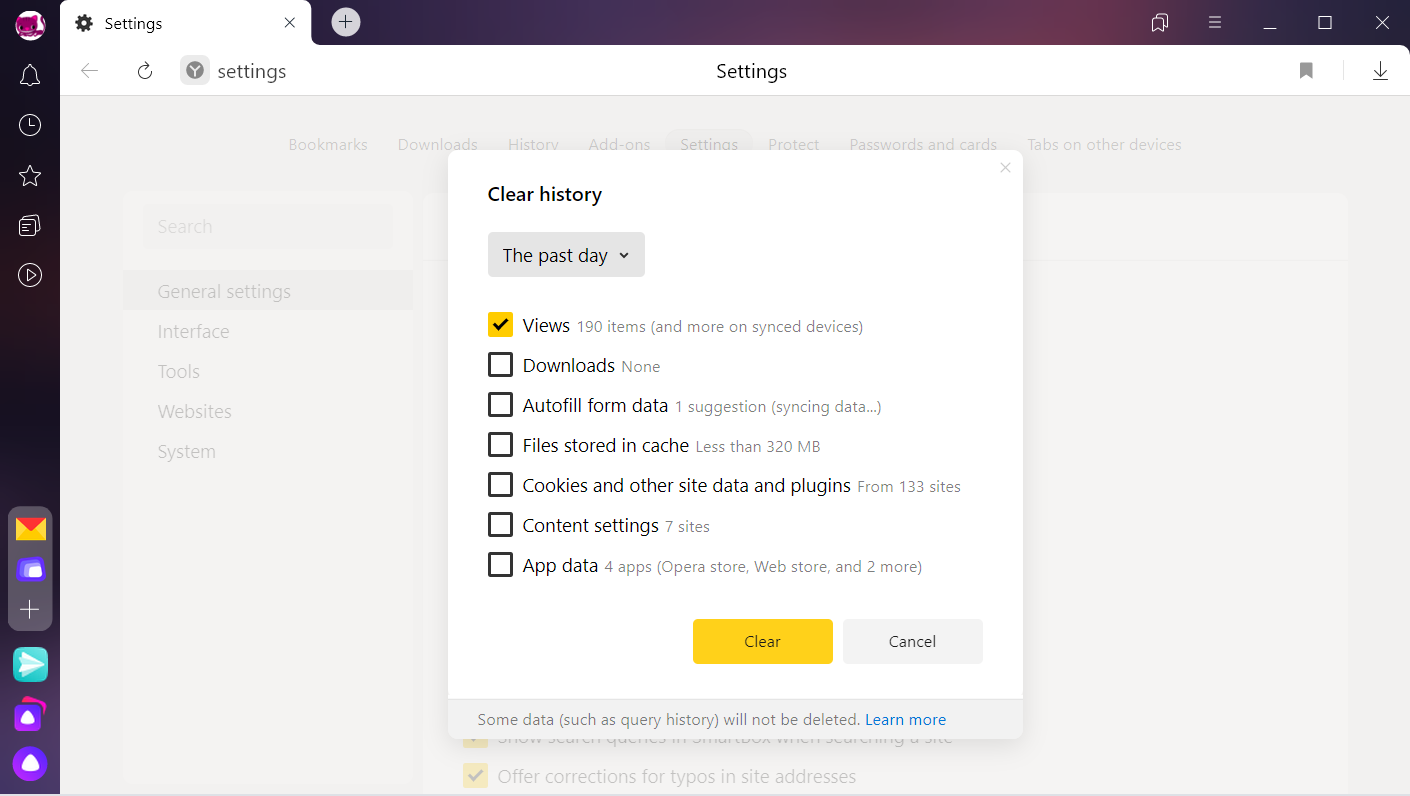 Sync the history
Your history is partially synced:
The history of pages that you visited on your computer is synced. If you reinstall your browser and then enable syncing, your history will display at

browser://history/

.

The history of pages that you visited on other devices will not display in the browser interface. However, if you sync and then start entering the address for a site that you visited on another device, that address will appear in your search suggestions. Sites pinned to the Tableau are an exception to this rule.
To disable history syncing:
Click .

In the

What to sync

section, deselect

History

.